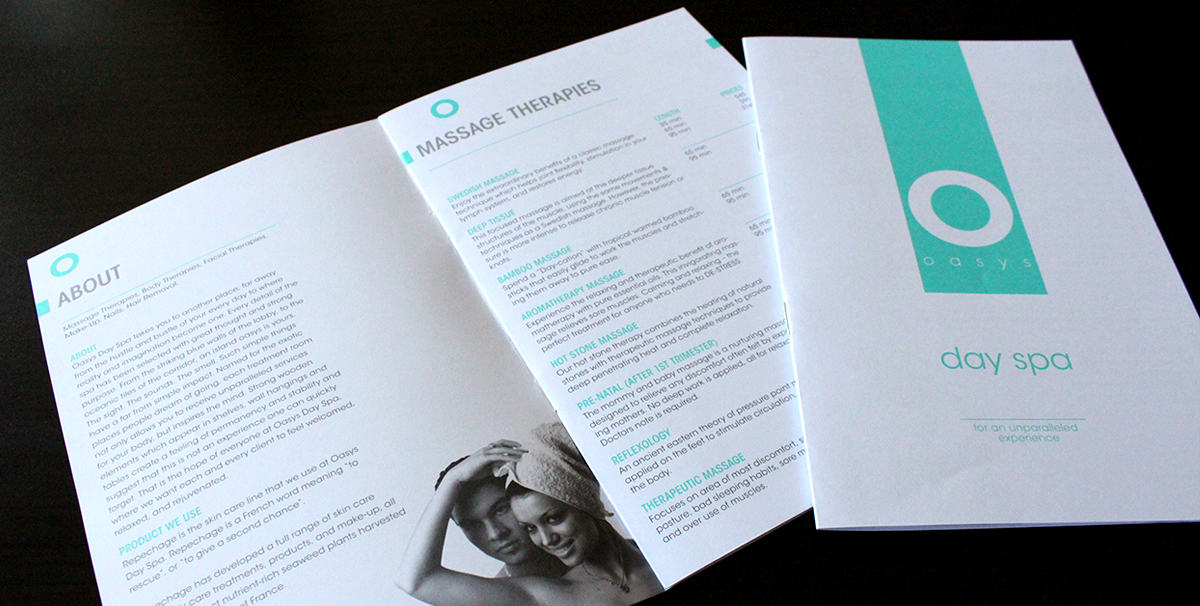 Oasys Day Spa asked us to create their services catalog. This catalog was custom designed and printed in 2 color on a 80 lb. uncoated matte text stock. To date this is still one of our favorites.
website & social media
website, facebook & twitter
Serenity and tranquility are usually the words people associate with day spas. This is exactly what Oasys Day Spa wanted to portray in their website redesign. Keeping it clean and peaceful was the goal. As per our clients, we succeeded.