branding & identity
logo & concepts
Aréna Restaurant and Lounge had a name, a location, and a dream – but no identity. Located walking distance from a popular New Jersey boardwalk, beach, and university, Aréna needed a competitive advantage. They contacted us for a strong and recognizable restaurant brand identity!
Projects that include many individual parts to comprise a large brand identity are our very favorite. Aréna knew the importance of having an effective restaurant brand and we were fortunate to develop every part of it.
We began the restaurant branding by designing their logo. In Spanish, Aréna means sand; a fear was people would start pronouncing it as ə-ē′nə. We decided to put an emphasis on the "é" in the name to decipher the name as a Spanish word.
brand components
business cards & menus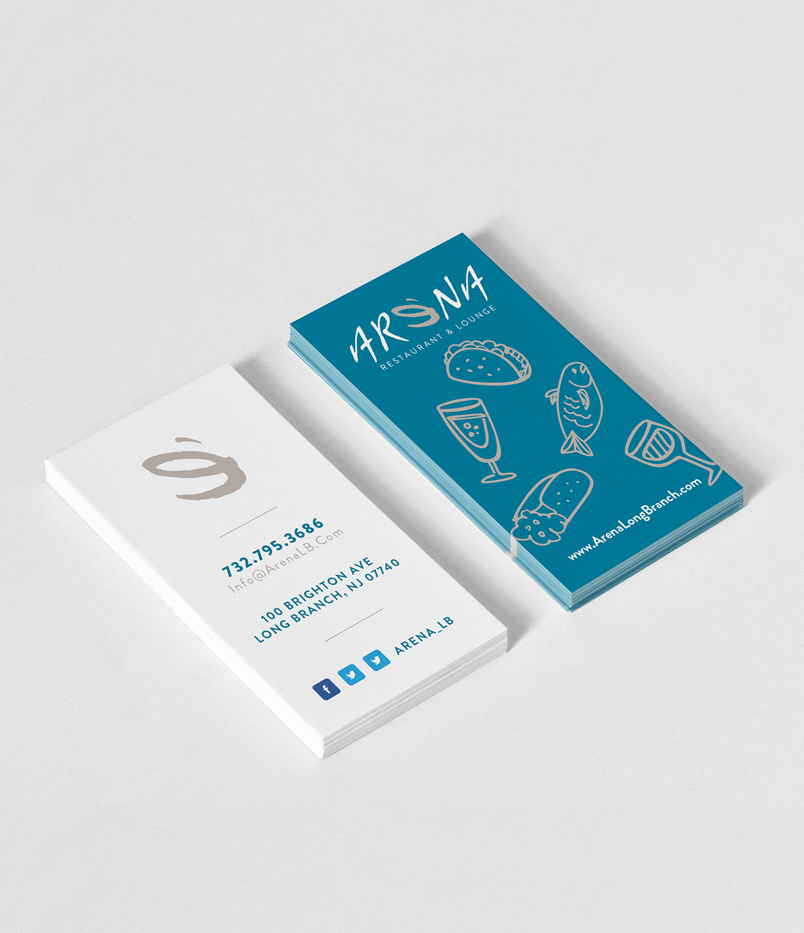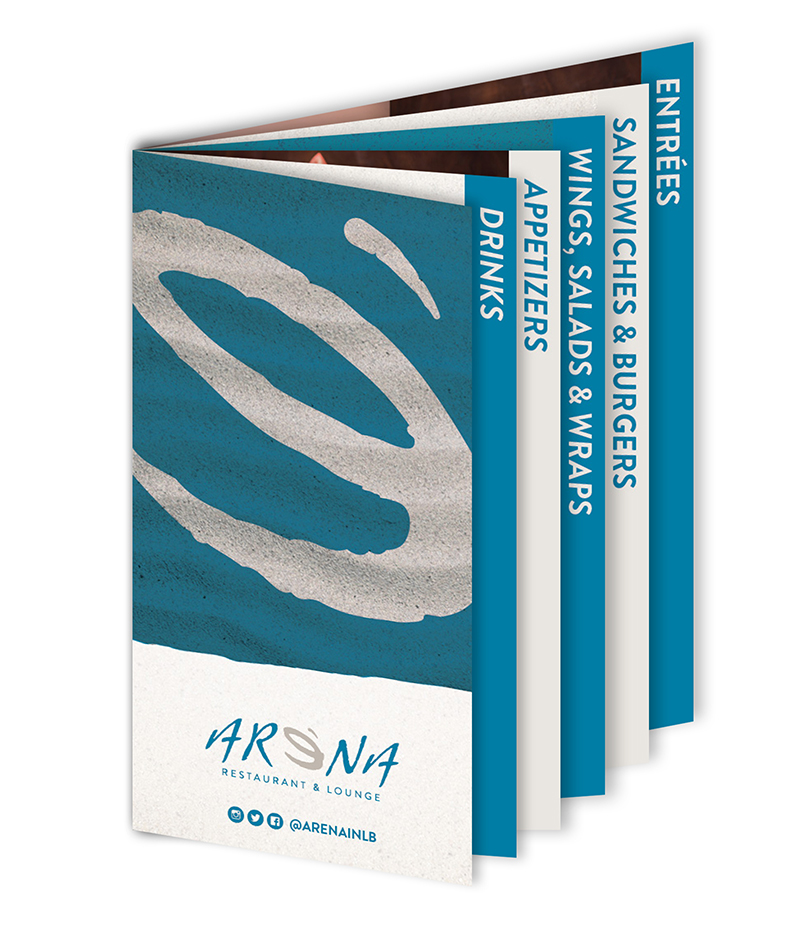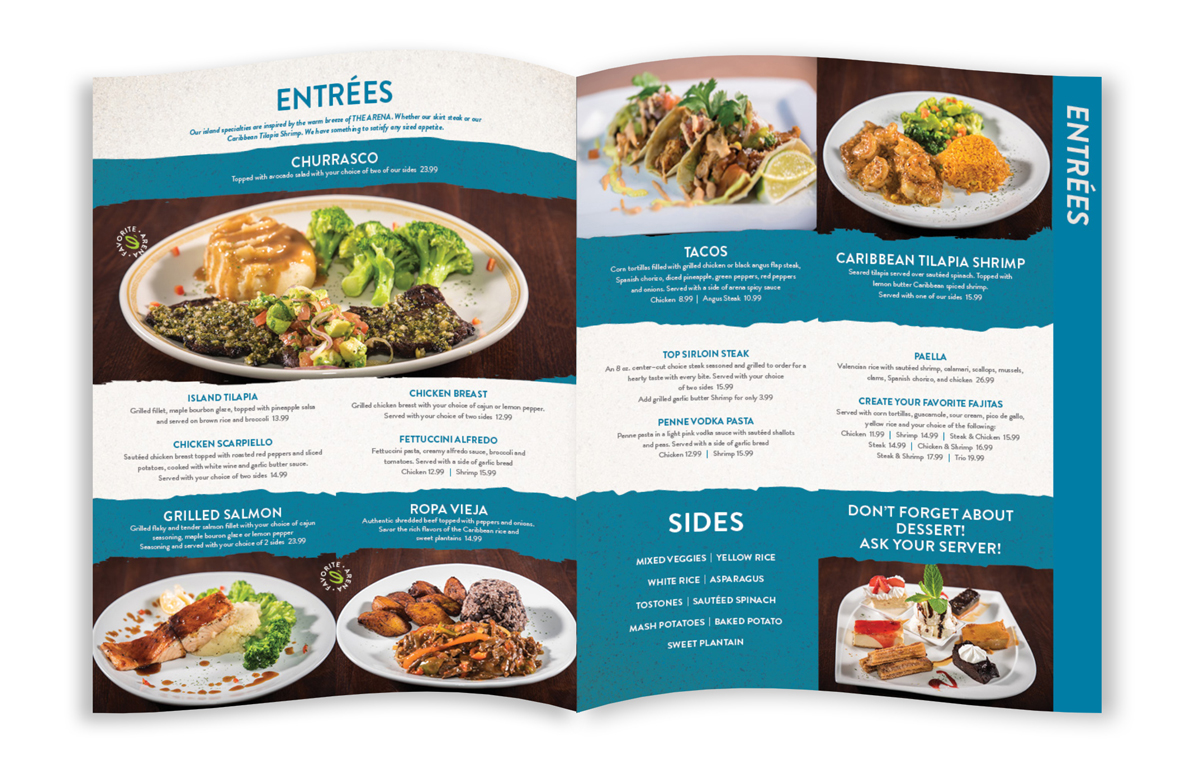 After we designed the logo, we were able to carry different design elements into the website, menus, business cards, and social media ads. These restaurant identity design elements included:
• A beautiful color scheme that's fun, but not childish
• A rugged edge used to divide the menu and website sections
• Small modern food icons
• A sand texture used as a background element

website
responsive website
Our restaurant brand identity for Aréna Restaurant and Lounge has been a huge success. We developed a mature identity that remains true to the coastal lifestyle without using cliché ocean elements.
social marketing
facebook advertising