Personal Brand Building for Rafael Tellez Consulting
If you're reading this blog post, you are likely looking for ways to build your personal brand. As a business consultant, I have helped many entrepreneurs and professionals increase their visibility in the marketplace by building their personal brands. In this article, I'm going to talk about my experience working with Rafael Tellez Group as they built their personal brand.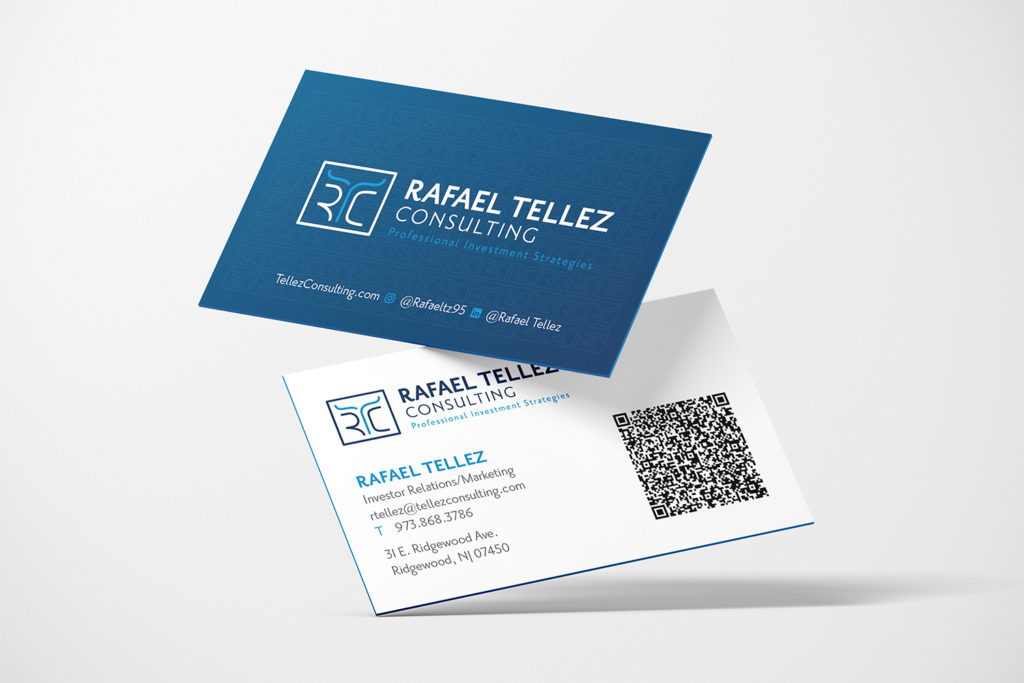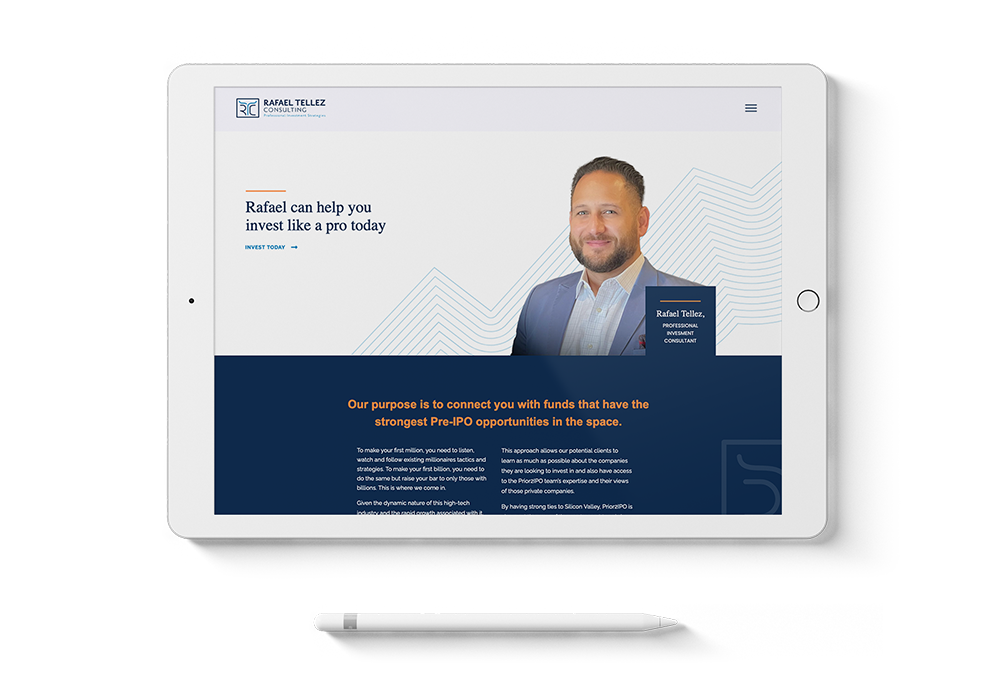 The Process
Developing a personal brand always starts with a brand consultation session. In this session, we discussed the company's vision, mission, values, and target audience. We also talked about Rafael Tellez Group's strengths and weaknesses.
The next step was creating a logo and style guide. This process included creating an internal mood board with design inspiration, an entire hand-drawn sketching session, and digital proofs for the client.
After a few proofing sessions, we finalized the logo and style guide.
Rafael Tellez Group's personal brand was designed with a clean, modern look to appeal to their target audience of young professionals interested in investing in the future.
We then extended the personal brand development into his business card design and a custom website design and development. The website development includes a one-page format with full biography, services offered, client service process, and lead intake form.
But the true measure of success for us is client satisfaction. Rafael Tellez testimonial….
Considerations for Building Your Personal Brand
When developing your personal brand strategy, it's essential to consider the following factors:
Your Vision: What do you want to achieve with your personal brand?
Your Mission: What are you passionate about, and what do you want to share with the world?
Your Values: What are the principles that guide your life and work?
Target Audience: Who is your target audience, and how can you reach them?
Brand Personality: How would you like people to see you?
Design Elements: What visual elements will help communicate your brand personality effectively?
The Rafael Tellez Group experience was an excellent opportunity for us to continue learning how to develop a personal brand for different people and industries.
Personal branding for entrepreneurs & business owners
In this day and age, if you've built a successful business or two, odds are people are going to want to know more about you. They want to see what you stand for, what makes you different, and how they can emulate your success. This is where personal branding comes in – it's the process of marketing yourself as a unique individual with a specific point of view that people can latch onto.
It's not an easy task by any means. It takes quite a bit of work to build a successful personal brand, but the payoff can be huge if done correctly. Here are a few tips on how to get started:
Start by defining your vision, mission, and values. These are the foundation upon which your personal brand will be built, so make sure they're strong and aligned with your person.
Know your target audience inside and out. This will help you understand how to best communicate with them and what platforms they're on.
Register your own domain name and social media everywhere. This will help with brand consistency and have a strong personal brand.
Build a personal website with a professional photo, biography, social media links, and don't forget to highlight your professional success.
Audit your online presence
This might be an odd question, but have you Google yourself lately? You should; everyone else is. This exercise will provide you with great insight into how people see you online and the first impression they get when searching for your name.
Use free tools like Moz to audit what comes up in search engines, check out your social media profiles, and even look at other websites that have linked to yours. This will show you any gaps in branding that may need to be filled so you can be sure all of your bases are covered for your powerful personal brand.
Branding design is a similar process for businesses and for personal branding. And our team has seen success with both. Here is an example of a business branding project we successfully executed for Holland and Company Certified Public Accounts.
For more information on developing your personal or business branding, drop us a line or send us an email at info@pixlgraphx.com. Our team will read to answer any questions you may have.