From a consumer's perspective, accounting is not one of those really attractive industries. Consumers will usually think of accountants as older boring men who just crunch numbers making sense of profit and loss sheets, expenses, and possible taxes owed. But now, as we approach 2018, accounting firms of all sizes are working hard to look more consumer friendly and relevant. Many accounting firms are rebranding to have a modern look that can keep them current with trends of business.

Our accountants, Holland and Company of Cedar Grove, NJ, have been making sure our books are in order for over 5 years. They're very familiar with our work and the award-winning projects we have been producing. After a little convincing, they decided to give their 40-year-old brand a facelift.
The branding for accountants Holland and Company included all the major touch-points. The logo, business card, and stationery were the first on the agenda. We hand-sketched a couple dozen variations of the logo, selected our top options and transferred them to digital a format for the first round of samples for the client proofing.



Next, was the business cards and stationery. We kept it crisp and clean while still maintaining a high-end corporate feel.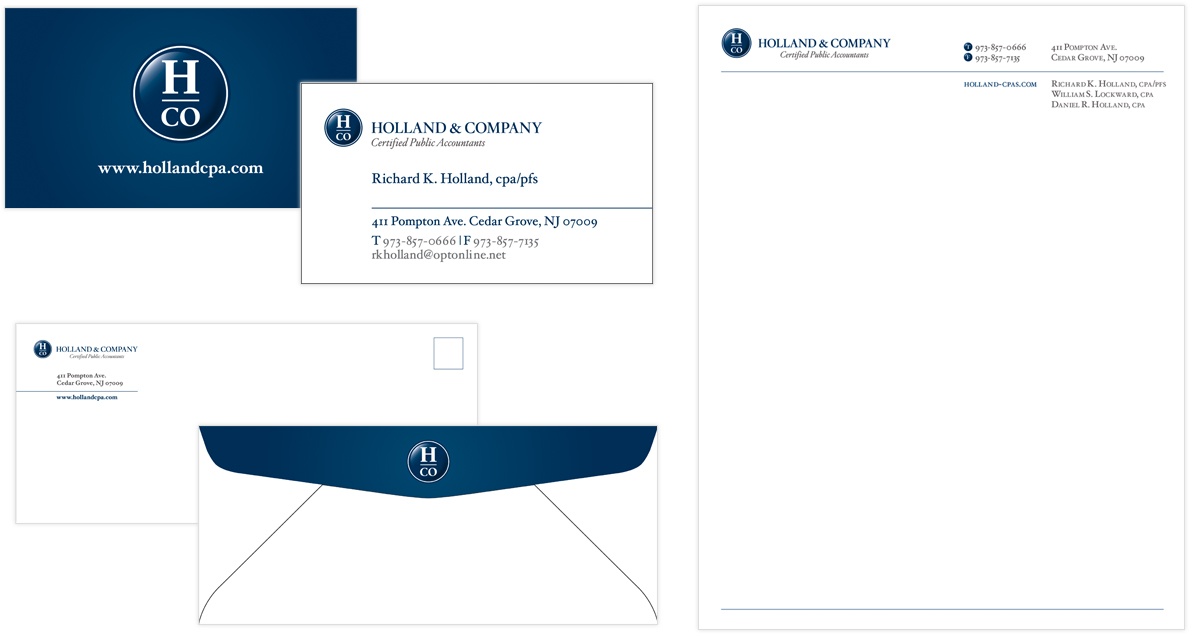 Finally, the world has gone mobile and that is an undeniable fact. So creating a mobile-responsive website and branded social media elements was one of the most important parts of the project. We custom-developed the website in WordPress environment and now the client can also log in and make any updates to the content on their own.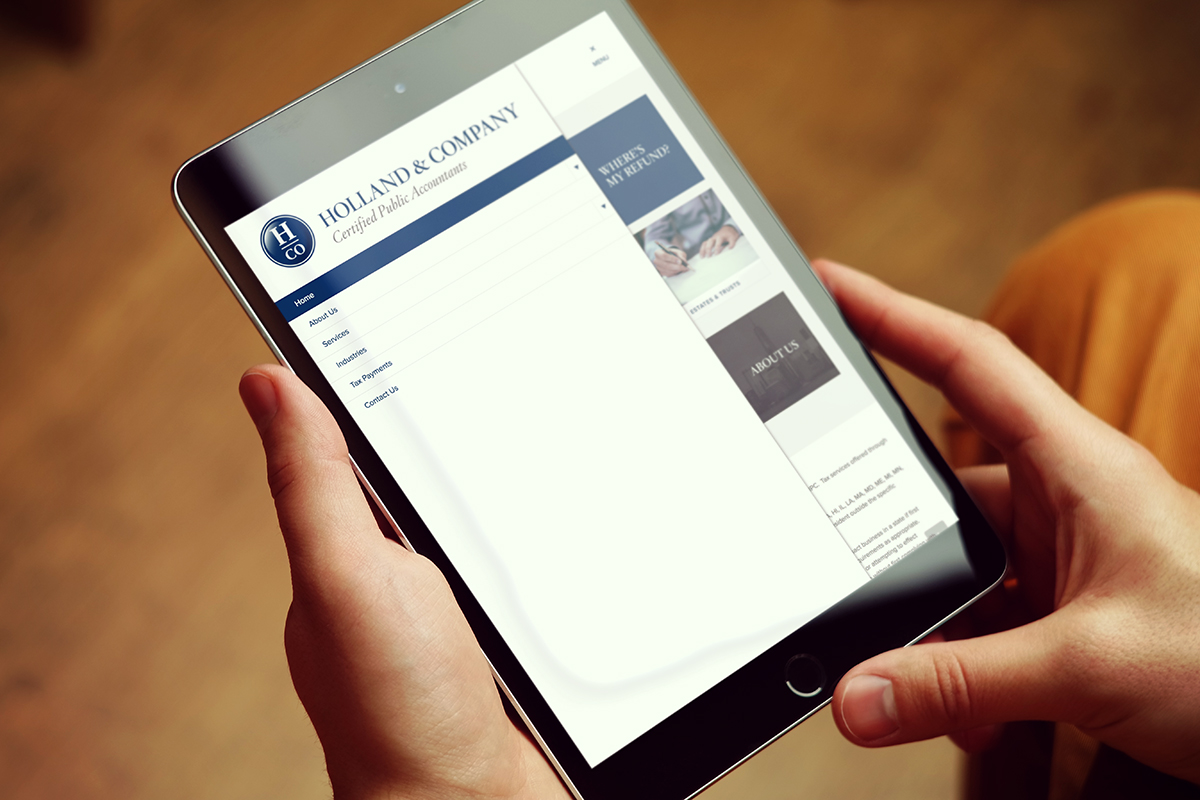 Branding for accountants should always include the basic social media elements – avatars and headers for all social platforms and a couple of social posts designs.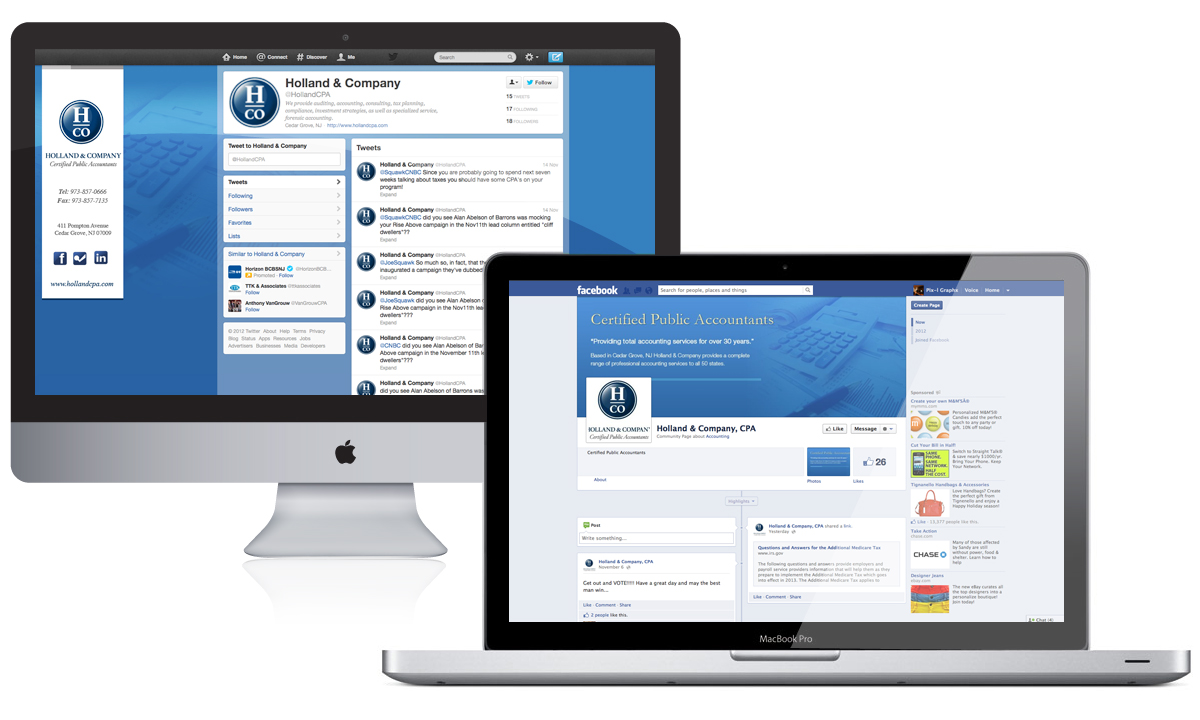 We hope you liked this branding refresh for Holland and Company. If you are interested in updating your branding or just looking for a new mobile-friendly website, give us a call or email us. We'll be more than happy to review your brand and see where we can help you improve.
Looking for a quick guide on what your brand needs? We have a full branding checklist with all of the items your brand might need to be successful. Click here to download!