Your Website is Your #1 Employee
Your website is an employee. For most of you, it could be the first employee people meet. So why do most businesses short-change this oh-so-important part of the business?
Let's take your website, humanize it, and make it like a real employee. The US minimum wage is currently $7.25 an hour, July 8th, 2013. If this employee only worked 20 hours a week part-time, you'd be paying that employee $7,540 a year. If it's a full-time employee, you're looking at $15,080 each year at minimum wage. With the right amount of production, as a business owner, this is not a bad expense at all.
But, when it comes to effective website design, business owners still don't realize how much their websites do for them. It works 24/7, doesn't take a break, and it doesn't need vacation days. Your site takes inquiries and sends them to you, answers questions while you sleep, and, if done correctly, generates business and receives payments. The list goes on and on. So, how much is this employee worth?
Let me give you an example!
Bergen County Contracting worked with us for five years. When we began working with them, they wanted us to manage their current website and other marketing materials. We managed their old website for about three and a half years and continuously recommended they invest in new website development. Their answer was, "No, the current website works fine. I just want to keep doing your postcard promotions for us."
Aside from the website, we designed and managed all their branding and printed materials. About a year and a half later, they were finally ready to trust their web developer. I guess three and a half years of reminders finally sunk in.
Our Web Development Process for a Successful Relaunch
As any great web development agency would, we first consulted with Bergen County Contracting to be 100% clear on the goals for this new website development. We established the following objectives for the client:
Search Engine Optimization Ready
Mobile Responsive Development
Showcase Previous Construction Projects
Easy to Navigate Lead Structure
Page Speed Optimization, considering the heavy volume of photography
Updated color scheme and branding for the new web design
The next stage included the development of a custom wireframe to help the client visualize the user experience. Here we provided the client an architectural plan-style layout to see the exact structure of each page of this new website development.
After completing the wireframes, we created a new custom web design. To land on the right design, we always provide two concepts. This gives the client the opportunity really personalize the look and feel of the website.
Finally, with all designs approved, we moved on to web development. During this stage, our developers must ensure that every feature is set up properly for the project to launch correctly. This includes ensuring everything from contact forms to back-end systems run correctly on all desktop and mobile devices.
We worked on the website for about two and a half months and continued to make security and development updates. Sure enough, their website has now become their main priority.
Our web development team has received numerous calls from the client thanking us for the final product. Their website has tremendously raised the company's professionalism, branding, and profits. They land larger projects with no issues and no request for prior work references while sending proposals.
Before they launched their new website, they had problems closing larger projects because potential clientele didn't believe they were a serious business. They would ask for customer referrals and their Better Business Bureau credentials. All that nearly stopped once their new website launched.
It was at that point the client realized that the lack of a professional and effective website design was one of the main reasons for them not closing more clients.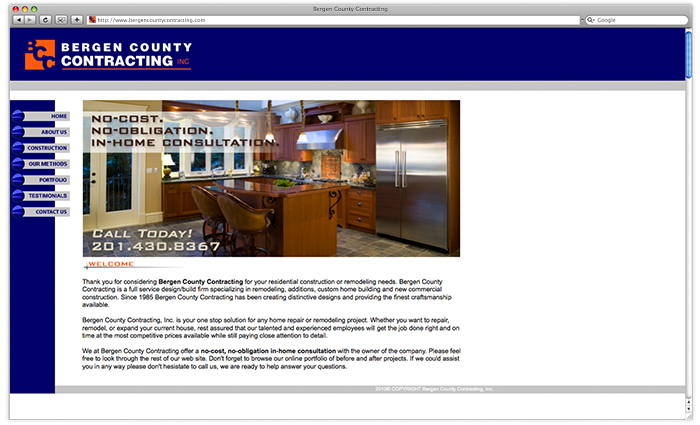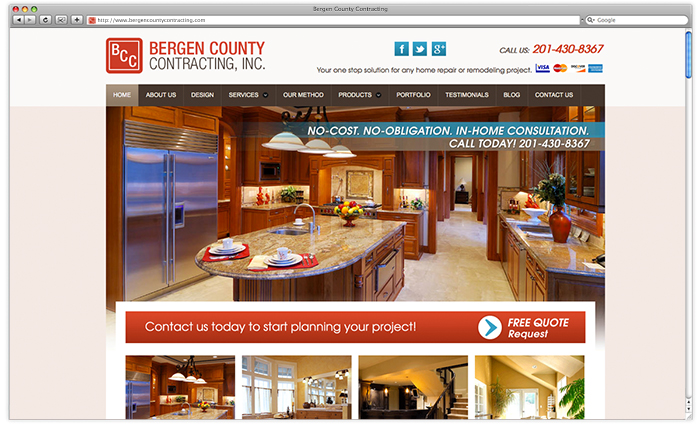 VISIT WWW.BERGENCOUNTYCONTRACTING.COM
Here are other samples of great website designs.
How to check if you have a good Employee, Well Website
When you have a chance, really evaluate your website or have a team like ours give you a full website evaluation. You want to check for these main factors:
Do you have an SSL Certificate? This tells Google and users your website is safe. An easy eye test is to look at the address bar and see if there's a LOCK before your URL.
Run a Speed Test. Your website should load in less than three seconds.
Search for the primary service or product you offer specifically in your area to see if you come up.
Check your website and all forms from a mobile device. If it's hard for you to send, a request is the same experience for potential customers.
Is it easy to contact your business or connect on social platforms?
How many clicks does it take for someone to buy your product or service? It should be no more than four to 4 steps.
How to Find the Right Web Development Agency for You!
First, it is essential to research potential web development agencies near you. You can search for specific services and compare prices for the same type of project or service. Look at each company's portfolio and reviews, and ask them if they have an SEO expert on staff.
It's also important to know exactly what you want in a web development company to partner with. We believe a few important questions you need to ask yourself.
Are they local? Can you meet them in person? You want to ensure you like the people, not just the output.
Does the style of work they produce match your vision?
Can they produce the work in the timeline you require?
Are they actual web developers or IT guys that can get something done?
Do they create custom websites or use templates or systems like Squarespace or Wix?
Can this service provider work within your budget if you have one?
There are lots of web development companies out there. There is one that is a perfect match for you. Do not give up on your search. But if you're reading this, you're one click away from a FREE CONSULTATION with our web development team. Click here to set up a chat with one of our team members.