Are you selling a service or a product that is technically a service? Through SEO, we are now generating over 130 direct calls per month, over 300 keywords ranking #1 on google, and over 40 high-quality leads per month, and consistently growing for Columbus Lasik Vision and his $999 per eye Lasik Special.
For this SEO campaign to be successful, we drafted a detailed plan.
We started by executing a full audit of his website and rankings on Google. This complete SEO audit helped us identify key action items, some of which include:
A competition analysis
Keyword identification – what the patients are searching online
Local search presence (Google, Yelp, Manta, etc.)
Website technical analysis
On-page SEO enhancements
We then enhanced the website content to answer the user intent and to increase the conversion rate. Often this is an overlooked part of an SEO campaign for service or product sales.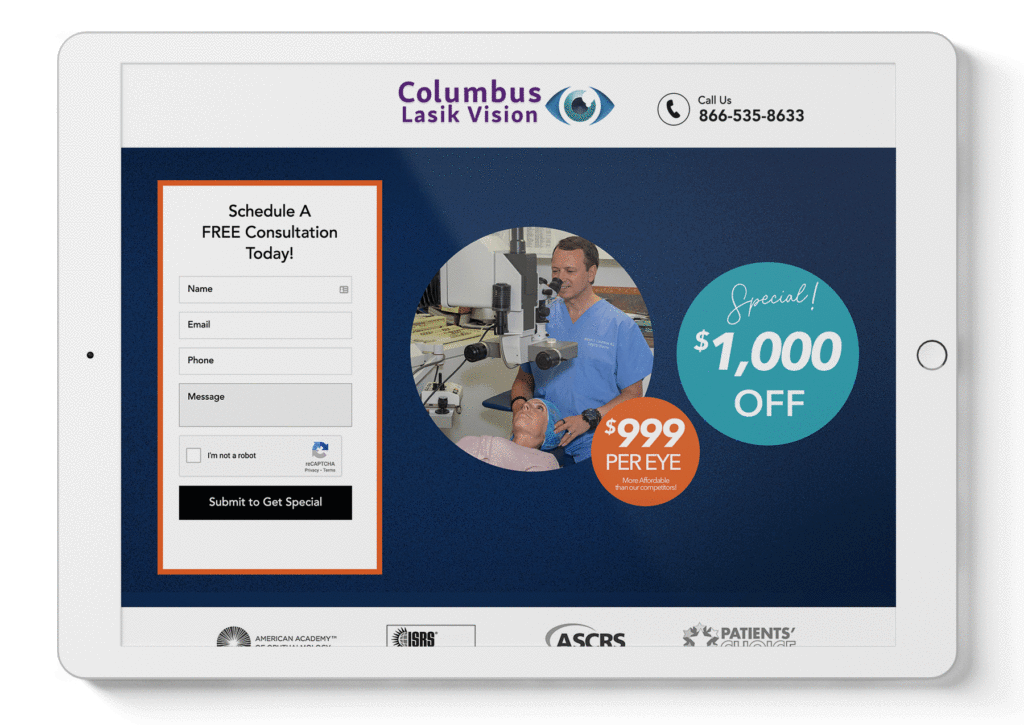 Since Columbus Lasik Vision is specifically selling a service in three different locations, we wanted the website to appear in top search results for every search made on Google.com related to "Lasik" in the "Philadelphia" region. We generated a detailed list of the keyword phrases that included these keywords mentioned above and sent them to the client for approval.
This phase also included updating and creating Local Business Listings for each of Dr. Columbus' three locations. This helps drive local traffic and leads around each of the three locations.
In January of 2021, between all three locations, we just tracked 133 'Call Now' clicks and 184 'Get Directions' clicks on their Google Listings pages.
The execution of the campaign is on-going, with weekly activities that we perform to ensure the campaign is improving every month.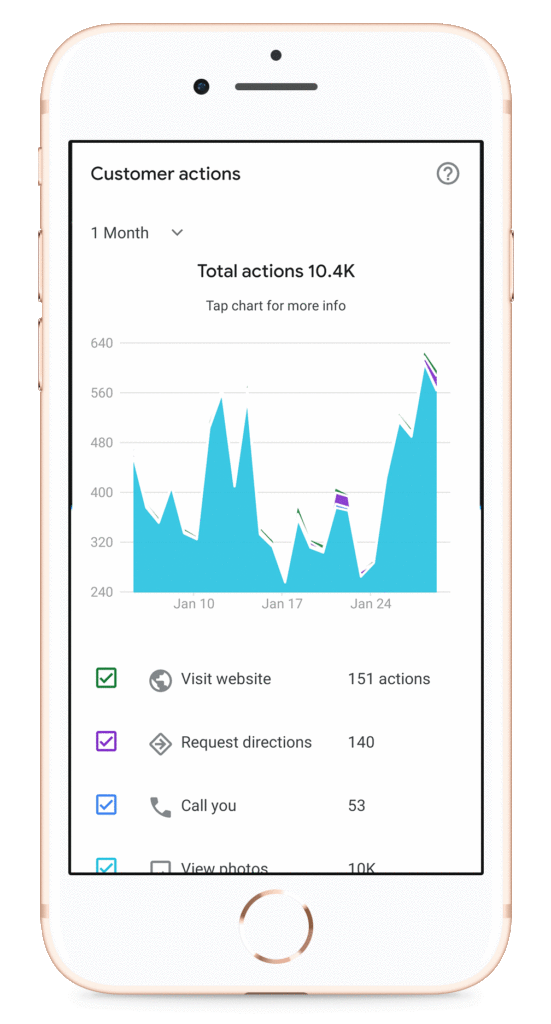 Now I know this sounds very brief and like there's not much to it, but there is a lot more that we do and our team of experts are working daily to ensure that Columbus Lasik continues to get over 150 calls and over 40 leads per month.
SEO can work for your business, let's discuss how. Click here to schedule a call with Alcides.