Mama Sushi Restaurant of NYC, coming soon to Passaic, NJ, is one of our amazing clients and our favorite places to eat. Their sushi, a fusion of ethnic Latin-American cuisine within a traditional Japanese roll, is to die for!
One of my faves is the TRE GOLPES roll. It's stuffed with mangu (mashed plantains), crispy salami, crispy white cheese, fried egg, avocado, and red onion. So good! If you're ever in NYC, we strongly recommend you pass by one of their 3 locations.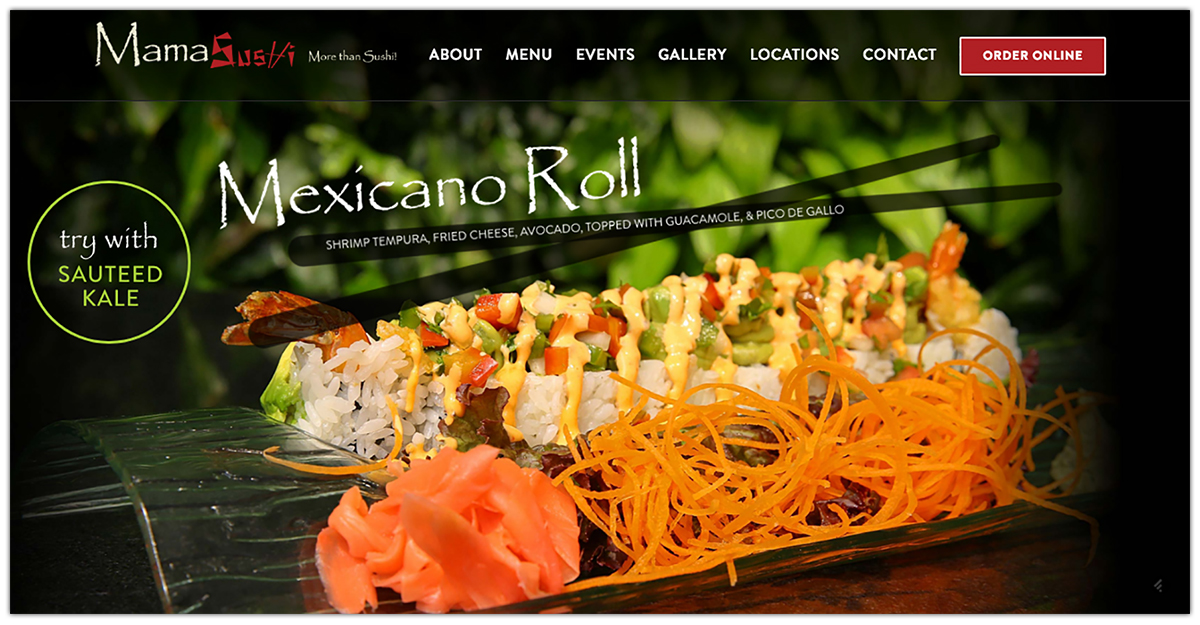 To set the record straight, advertising our clients in this post is not the primary goal here, but showcasing their new mobile website is. Mama Sushi's previous website was good, but it wasn't great.
One of their main issues was their website not being mobile-responsive. Visitors to the website would have to pinch in and out to see the menus and find more information about other Mama Sushi locations. And submitting an inquiry online was extremely difficult.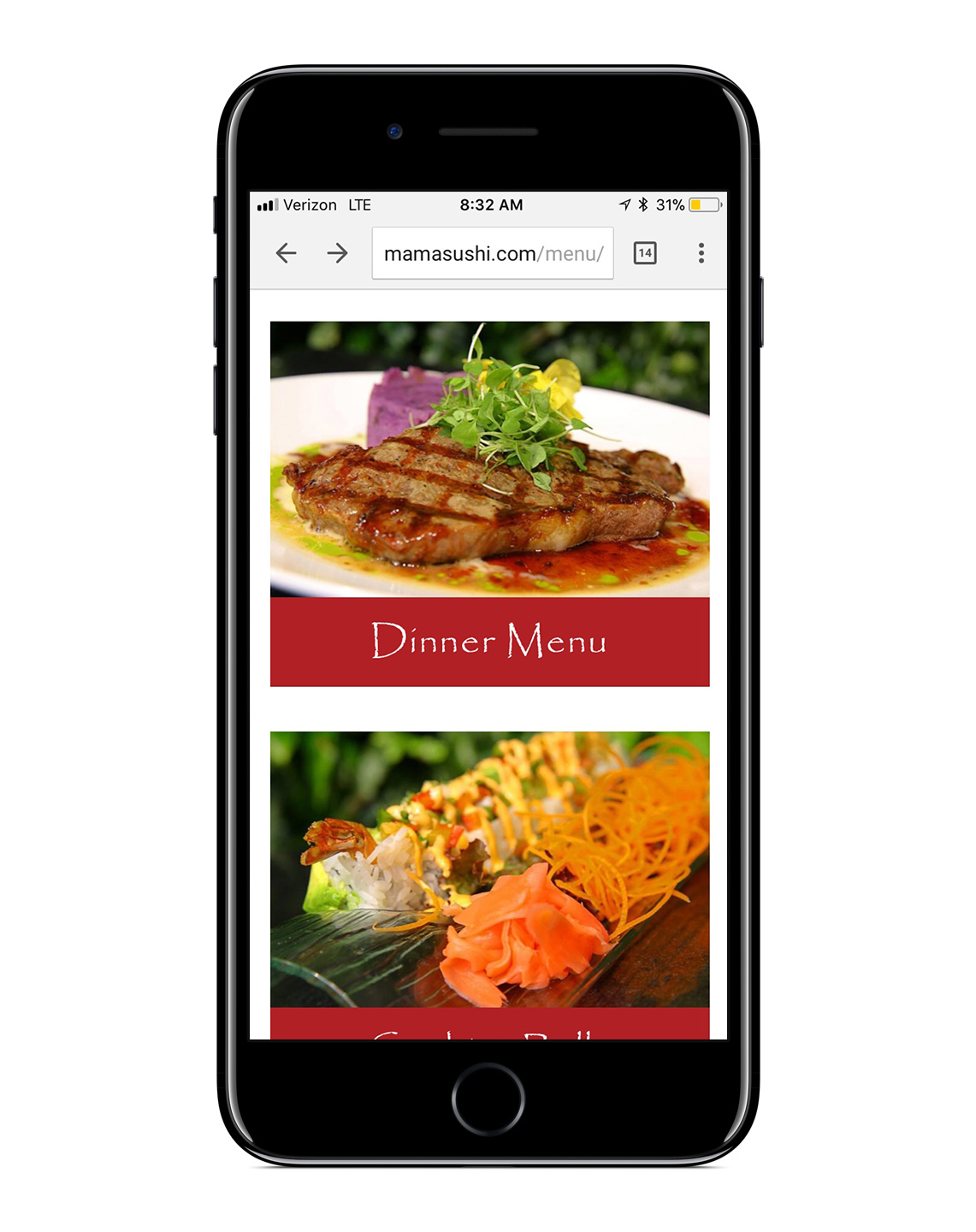 With the new Mama Sushi restaurant website developed in WordPress, the owners can make all of their own updates. This is a huge benefit because now they don't have to rely on a web developer to make them.
They can update the menu and pricing, add a new location, add images to the gallery, update hours and more.
This restaurant website platform also includes an order online button in the top right-hand corner. For Mama Sushi of NYC and NJ, this option leads visitors to the locations page where a visitor can select to order from either of the two NYC-based locations using Seamless or GrubHub.
A few of the other useful features include the Gallery where they can include images of food and prior events. The events page to advertise their Karaoke night, tasting nights, and other seasonal events. An Instagram feed with all of their most recent social media posts which helps provide fresh visuals to the home page. And finally, a locations page where visitors can see location hours, contact info, and a link for driving directions.
Let us know what you think about the new Mama Sushi restaurant website. If you're a restaurant owner, contact us or give us a call to find out how you can get this restaurant website platform for your location or get a custom developed website like two of other clients www.martinoscuba.com and www.lakeviewbagels.com.