Since 1963 Graphic Design USA has been the news magazine for graphic designers and other creative professionals; it is truly an honor to announce that Graphic Design USA selected us for two American Graphic Design Awards.
When Ognjen proposed that we submit Endlessly Elated and Fattys branding programs for the American Graphic Design Award, the office had high hopes and the anticipation of hearing back was killing us!
Being days away from the 2013 LATISM Conference — which we fully branded, the office has been fixated on all of the last minute touches; the American Graphic Design Award was the last item on our minds. When we receive the notification that not one but both of our projects were selected for the American Graphic Design Award, it was just the (mini) break we needed! It was very inspirational to have award winning logo design sprouting from our hard work.
As with all of our branding projects, we've become very attached to each of these amazing and completely different companies. We have enjoyed our journeys in seeing Endlessly Elated and Fattys emerge for a concept into profound companies… with amazing brands… and our work isn't done yet!
If you would like to see of our adventure in creating each of their brands take a look at Endlessly Elated and Fattys. We will inform you when Pix-L Graphx will be named in Graphic Design USA.
There is no time like the present to update or start your own brand!
Endlessly Elated Branding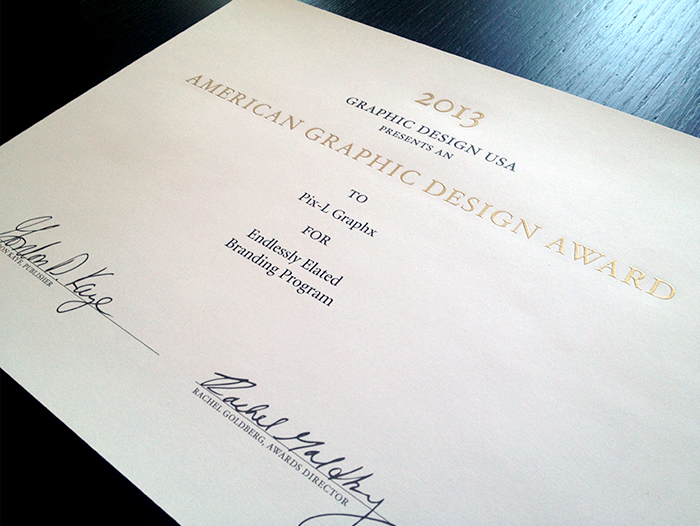 http://www.pixlgraphx.com/endlessly-elated.html

Fattys Branding