50 Local Business Directories online that should be a part of your Local Marketing strategy.
Many times when we ask clients if they have their local business directories set up, they look at us with a blank stare. Mostly because they have no clue what this is nor how vital being on local business directory websites is to their marketing.

If you are still confused as to what these are, we did a separate post explaining why local business listing services are essential. Just click here to learn more.
Many people don't realize just how many there are on the WORLD WIDE WEB. To that point, neither do we, and we do this for a living. We can at least put that number into the hundreds. But, here is in the U.S. we narrowed it down to what we think are the top 50. Take a look at the list below, click on the links, and get your business listed.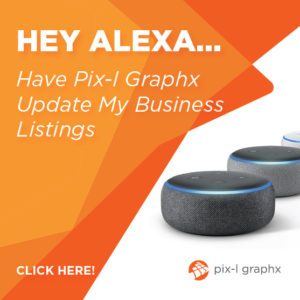 Yes, we know that a long list. And that's just 50. This list alone can take you up to 2-3 days to complete. Could even go as long as a week because of the account verification process. If this is something you don't have time for, click here. The link contains packages we offer, more information, and our local listings questionnaire. Fill it out, submit, and we'll guide you on which local business directories online you belong on.