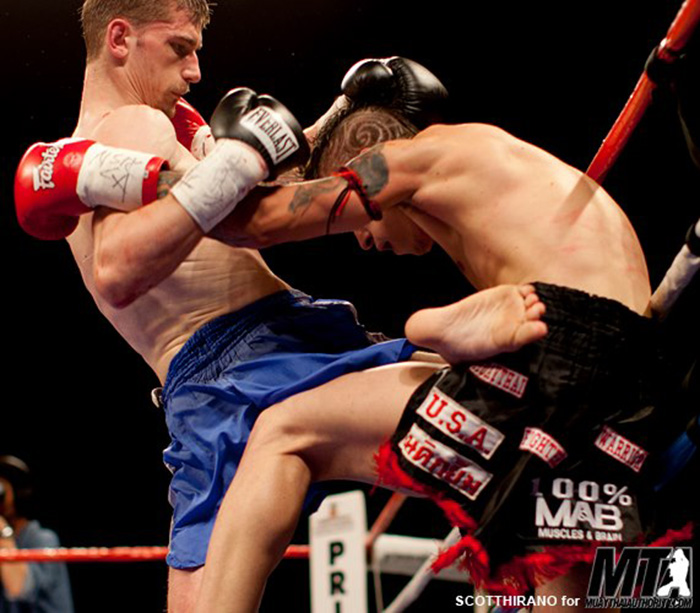 Our very own Ognjen Topic has become an international Muay Thai Champion according to the WBC Muay Thai organization. He is ranked #12 in his Super-Featherweight division. Ognjen is the only fighter from the US in the top 12, meaning he is No.1 in the United States. Not only is he extremely dedicated to his graphic design career, but this also shows his love and dedication for Muay Thai. His next fight will be in Las Vegas on March 15th for Lion Fight Promotions and will be shown on AXS TV nationally.
Take a Look at one of his training sessions. OOUUCCCHHH!!
Would hate to feel one of his kicks.