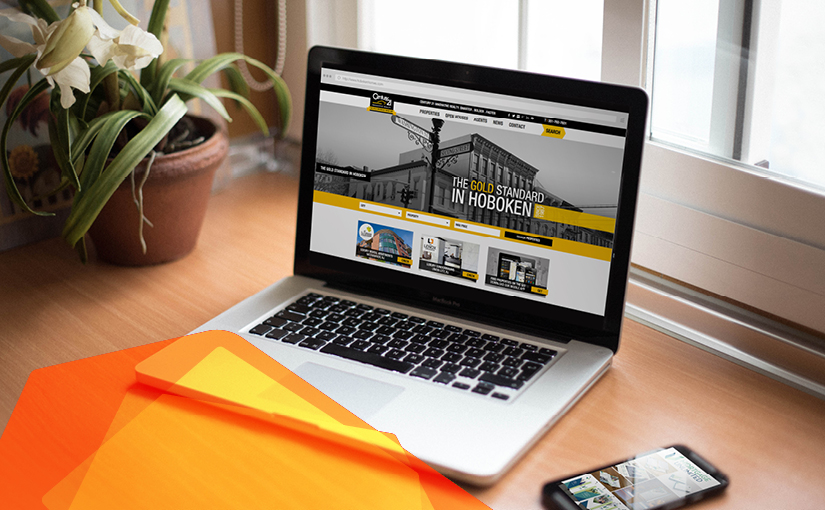 We've done it again! We won two Silver Davey Awards.
Our design and development of Century 21 Innovative's HobokenHomes.com won in the real estate website Silver Davey. Mortgage Unlimited's rebrand won the promotional and branded print campaign Silver Davey!
Davey Awards are one of our favorite awards. This international creative award focused only on honoring outstanding creative work from the best small agencies worldwide. The root of the "Davey" Awards comes from when David defeated the mighty Goliath with a big idea and a little rock.
We couldn't be more excited to receive the Davey awards for design and print as well as websites. As you might know, our creative design agency offers a wide range of marketing services. But, what sets us apart from other agencies is our expert, diverse, and award winning team.
Here's a closer look at the 2015 Silver Davey Awarded, Real Estate Website, HobokenHomes.com: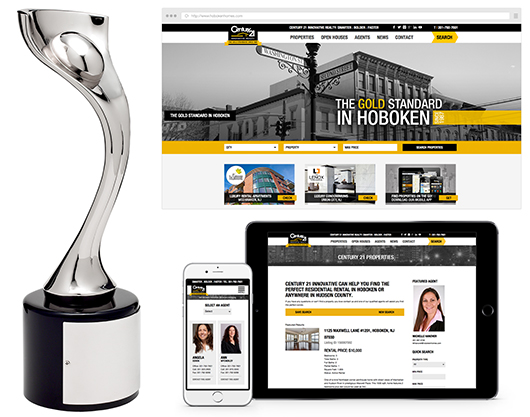 Mortgage Unlimed's Rebrand had many different brand components. Theses are the award winning company rebranding designs for Mortgage Unlimited's 2015 Davey Award: